Easen Corp is a recognized expert in the supply of carbon steel wires and other steel products. .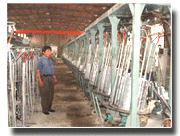 Our main activity is exporting these products for a very large number of industries to our fast increasing number of overseas customers, who increasingly demand quality levels to ISO9002 or better.
Our technical ability, competent and friendly staff and quick on-time deliveries make us an attractive partner.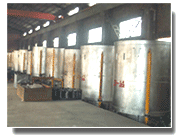 We aim to exceed our customer's expectations with a consistently high product quality, and therefore strengthen our leadership in the market.

Our objectives for the future are constant improvement, right first time and a professional partnership with all our customers. We welcome you to join us in our exciting journey.